Dear Michelle
"The Handwriting Doctor" offers wit and wisdom to her everyday readers. Want to learn more about yourself and how you can make a positive change in your life today?
---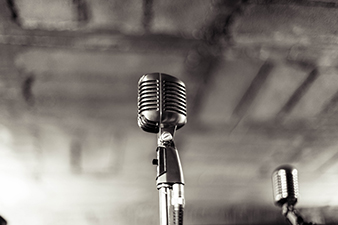 Speaking Engagements
Fortune 500 companies, legal experts, and governments around the world all rely on expert handwriting analysts to help them make important decisions.
Whether you want on-site training or an out of the ordinary experience for your organization, Michelle Dresbold is the speaker you need.
---
Sex, Lies, and Handwriting
Have you ever looked at a person and thought:
He looks honest…
She seems friendly…
He doesn't look like a serial killer…
Are you always right?
The truth is, appearances can be deceiving, but handwriting never lies.
Expert Services
Michelle has extensive experience in Document Examination, including anonymous letter and forgery cases. She has testified in numerous trials including kidnapping, arson, murder, voter fraud, embezzlement, forgery and stalking cases. Her testimony has been cited as a key factor in many verdicts.
---
About Michelle
Michelle Dresbold is an internationally renowned handwriting expert, personality profiler, author, speaker, and artist. For over twenty years, Michelle has drawn on her handwriting profiling skills to engage live and televised audiences, provide expert witness services in hundreds of court cases, and fascinate readers of her syndicated columns and nationally published book, Sex, Lies, and Handwriting.
Click here for more stories, tips, and handwriting secrets from Dear Michelle...